Ernest van Zuylen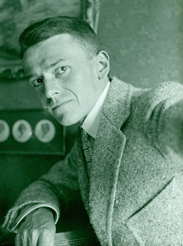 Ernest van Zuylen (1886-1957) married to Juliette Halbart (1884-1962), who bore him six children.
He began his career in the family tobacco and coffee business, circa 1907, rising to become the director of the coffee section. Besides his interests in his industrial affairs he was also a gifted sportsman (soccer, tennis) and a patron of the arts. President of the Société Royale des Beaux Arts of his hometown Liège he had a keen interest in the Cobra movement.
Ernest van Zuylen, using a Linhof, took up photography from a young age, but it was not until the years 1915-1918, when staying in Holland, that he made many autochromes. A collection which has been well preserved by his descendants. Like so many autochromists he was enchanted by the possibilities that the autochrome procedure offered in capturing the splendour of colours in flowers. Some of the autochromes on this site testify to his sense of composition and his ability to catch the colours of roses and tulips. The two autochromes of an interior, are self-portraits taken under difficult light conditions. Photographed at night and with only a small candle as a light source they needed at least an exposure time of 10 minutes with an Fstop of F/8. Amazing to say the least!
Autochromes in:
Collection Family van Zuylen
Collection F. Van Hoof-Williame
Member of:
Association Belge de Photographie